Watch This To
Learn How a Weighted Blanket Can Help You Sleep Better and Reduce Anxiety

FREE QUIZ: Which Blanket is Right for You?
What Are the Benefits of Weighted Blankets?

See Why People Choose Weighting Comforts.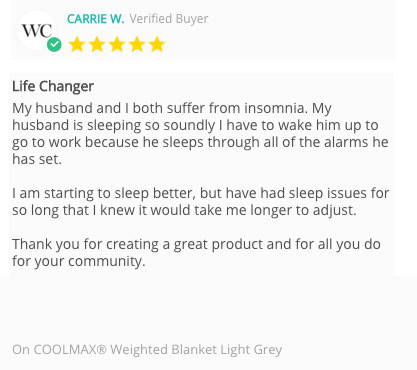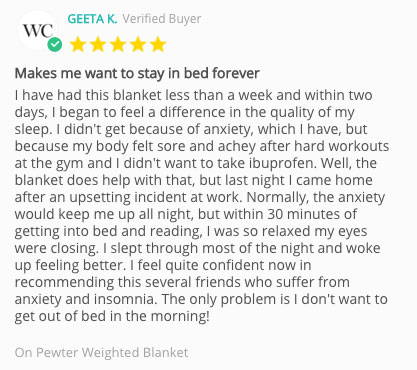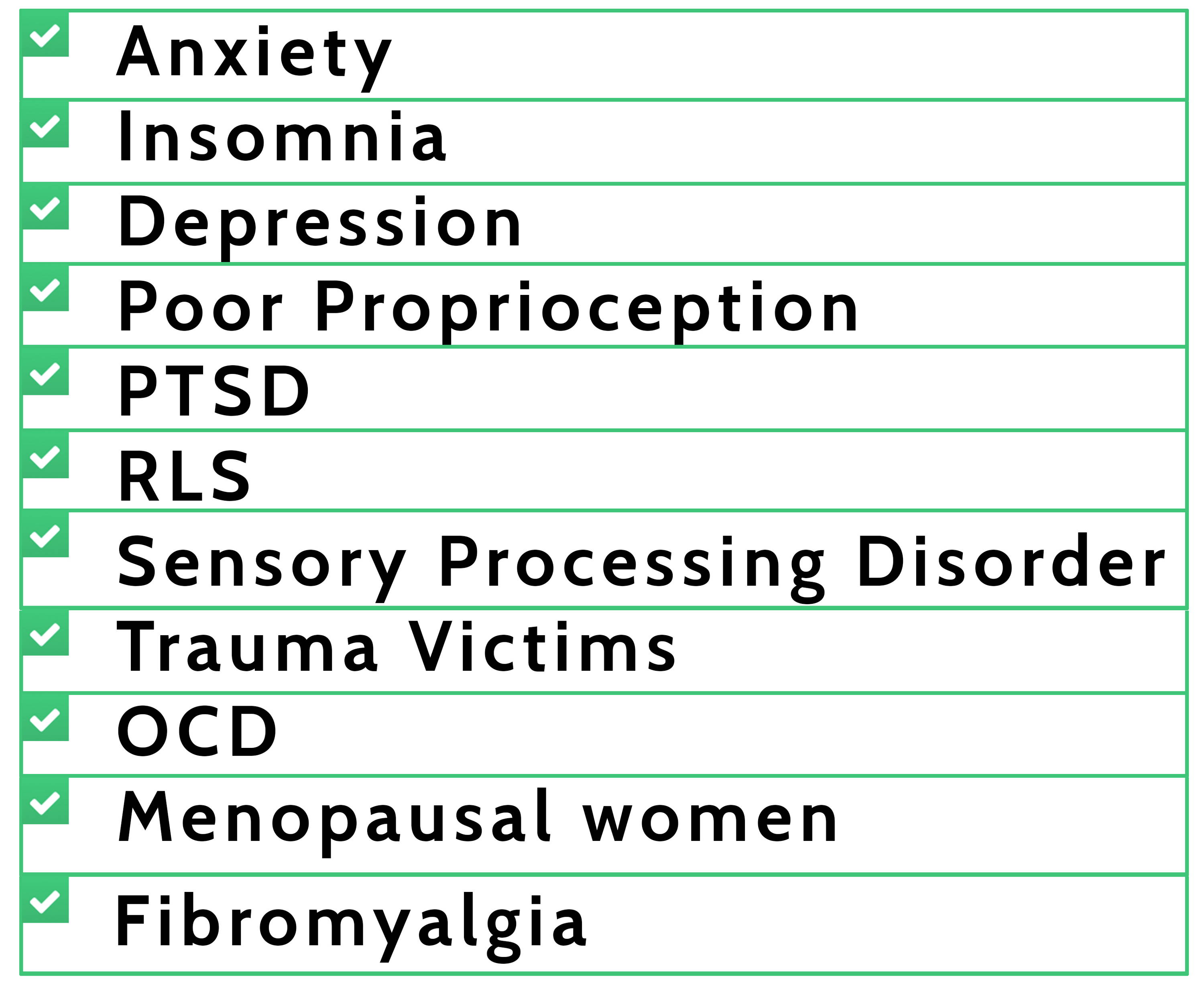 Try Our Weighted Blanket Risk Free

What Kind of Sleeper Are You? We've Got You Covered.
Our weighted blankets and lap pads are made with high-quality fabrics and materials. We offer Quilted Cotton and Flannel for those who like more warmth and CoolMax® for those who like to stay cool at night or who suffer from night sweats.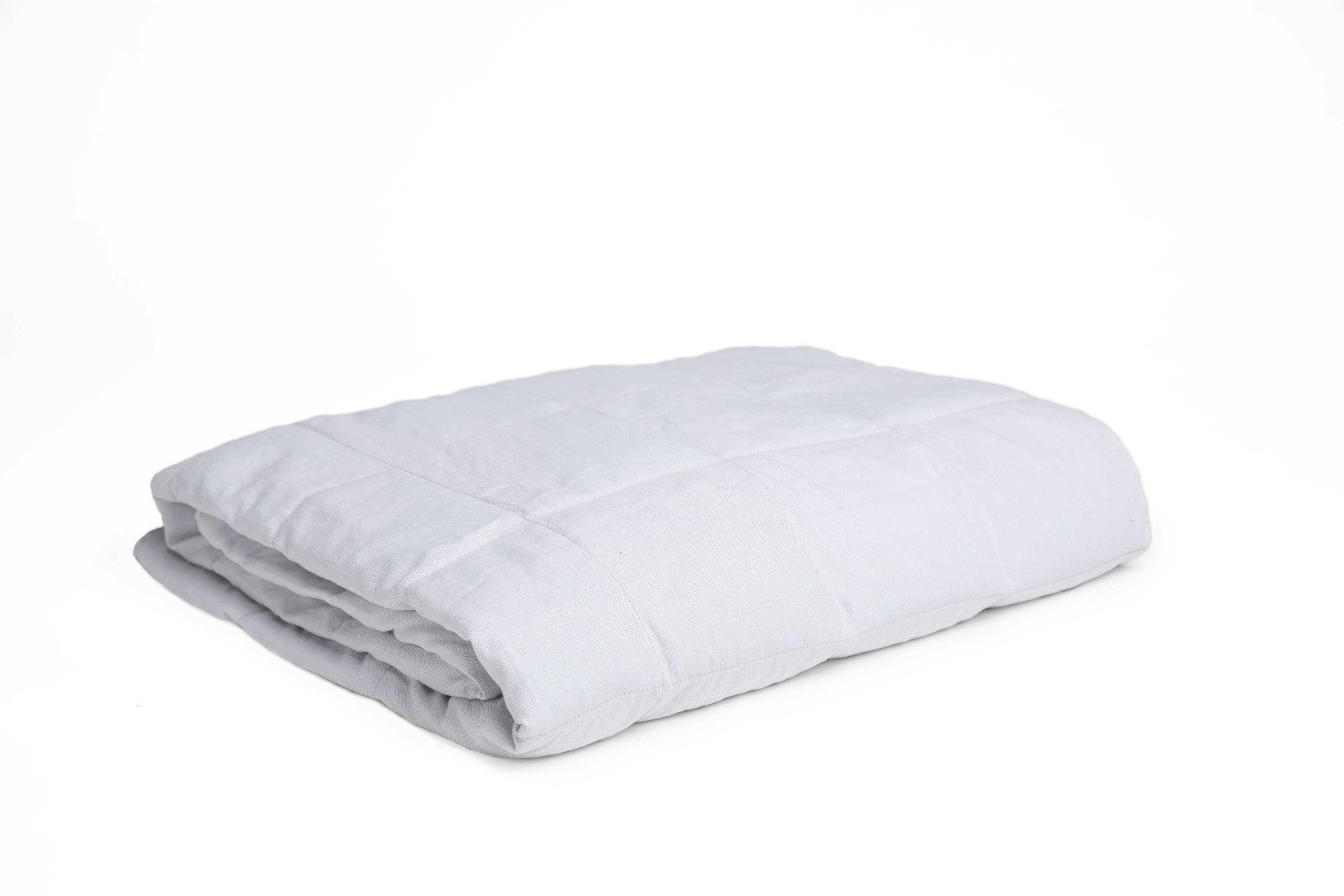 Choose our CoolMax® Blankets! Perfect for the hot-natured sleeper who suffers from night sweats. Available in two colors!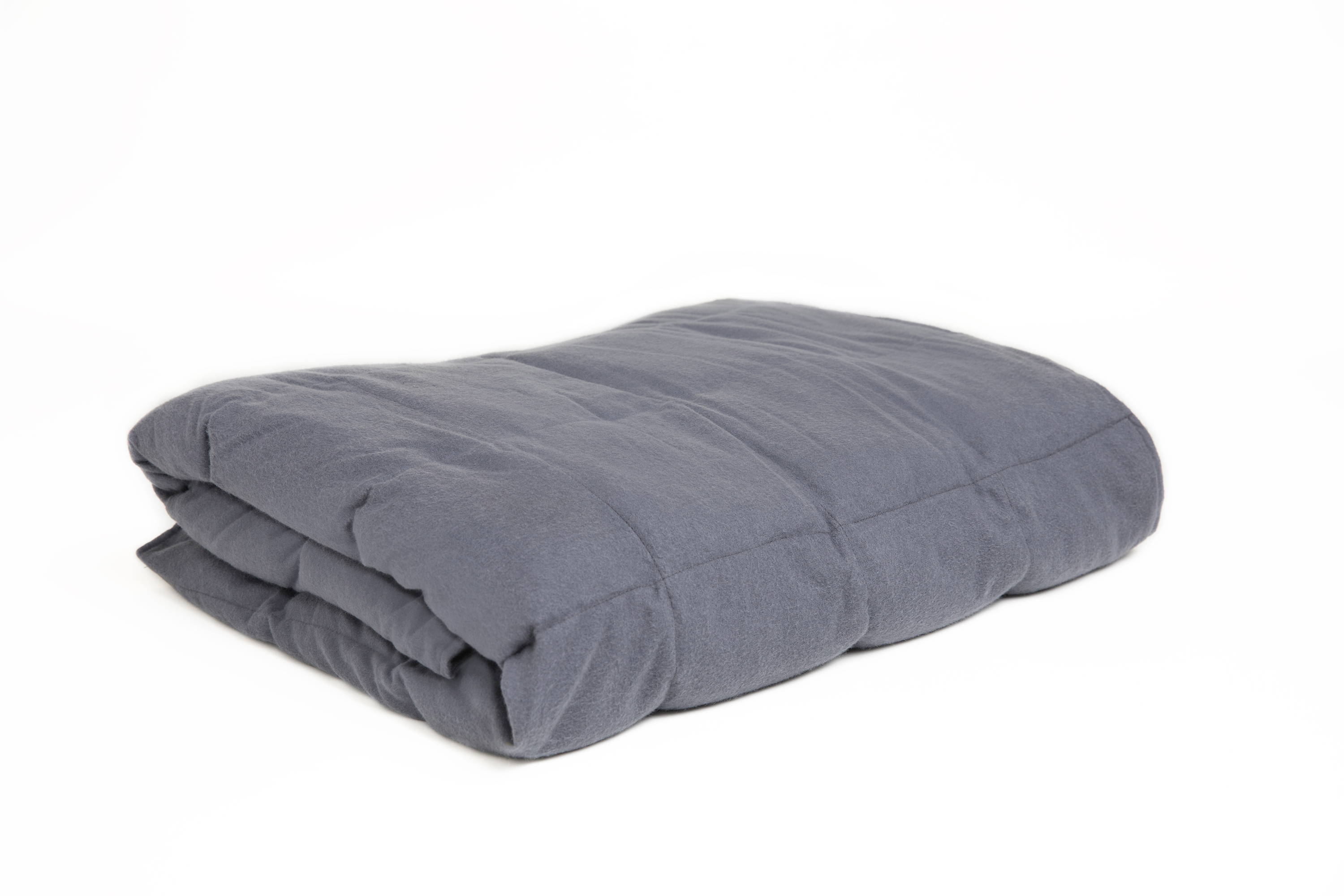 Choose our Flannel! Warmer than the other fabrics, perfect for a cold-natured sleeper or for the colder months.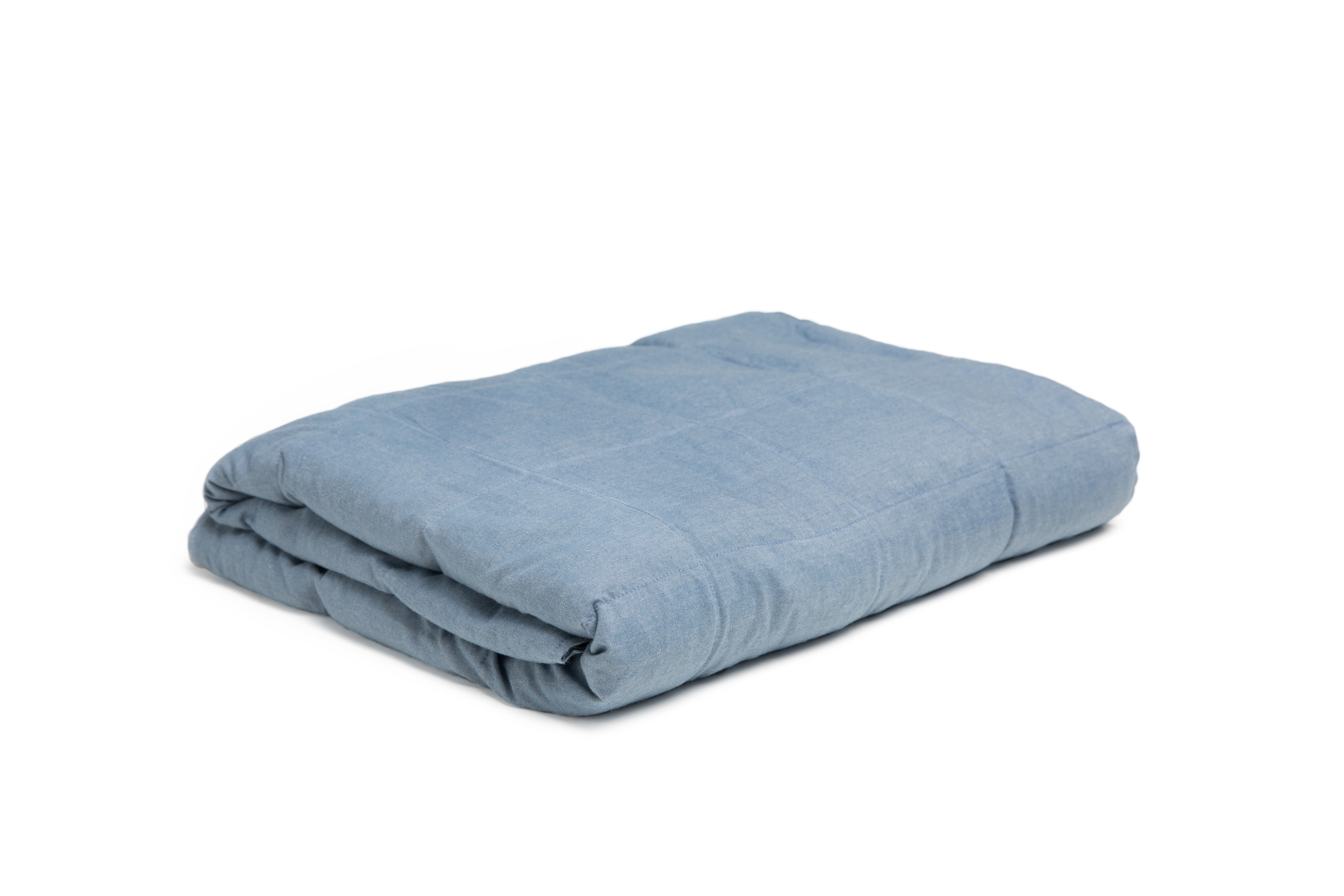 Choose our quilted cotton for comfort year around! It comes in three colors; Blue Chambray, Pewter and Aqua Spray.
Each blanket sold is sewn by refugees and each purchase pays for their English classes to help them integrate culturally.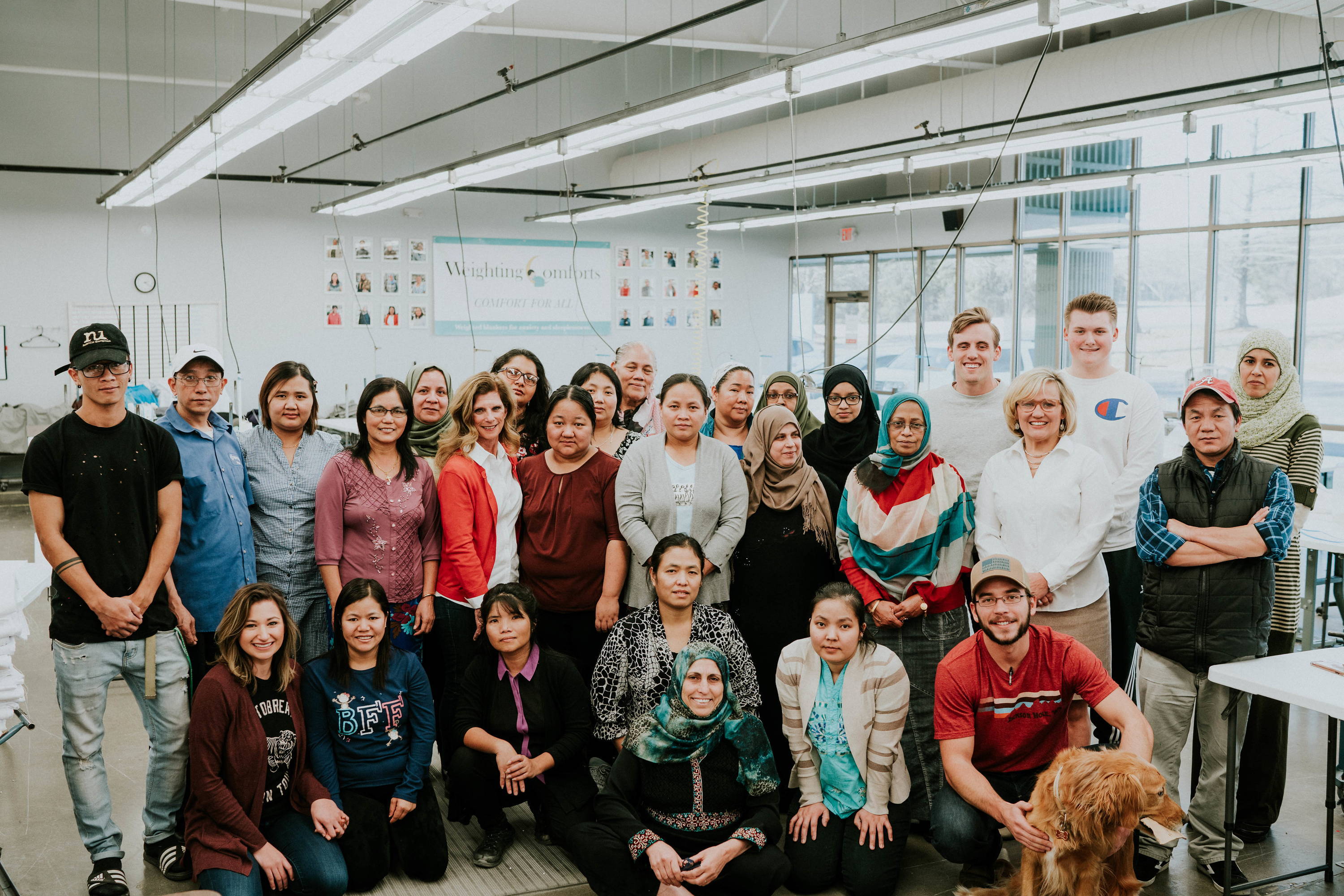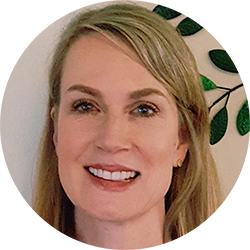 Is ANCC Board Certified as a Family Psychiatric Mental Health Nurse Practitioner with prescriptive privileges.
"As a psychiatric nurse practitioner, I recommend Weighting Comforts - Weighted Blankets because they help reduce anxiety, sensory overload and restlessness. 
In the therapy setting, Weighting Comforts blankets reduce worried thoughts and provide security to patients who are working through stressful life events, trauma and any number of anxiety related symptoms.
The blankets often provide the needed security for a patient to relax and settle in order to engage their vulnerabilities. I have seen many teenagers, reluctant to engage in therapy, begin to trust and talk while using Weighting Comforts blankets.
A weighted blanket should be in every home, they are an essential grounding/calming/comforting tool."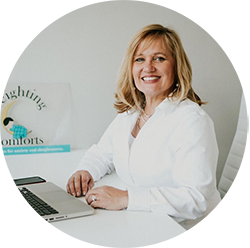 Founder of Weighting Comforts and a Marriage and Family Therapist in Nashville, TN.
"While pursuing a masters degree in marriage and family therapy, our Founder, Donna first noticed the effectiveness of a weighted blanket.
An advisor in her program asked her to make several weighted blankets for clients who suffered from anxiety. Immediately after trying the weighted blankets, her clients reported a sense of relief.
"I made the decision to make the highest quality product that lasts. I chose the best fabric and beads for our blankets.
When you use our weighted blanket you'll be glad you made that decision. You have my personal guarantee."
How Our Blankets Compare to Others